Need information on how to enter and whats to do then your in the right place. Most stuff is on the poster but you'll find a bit more here: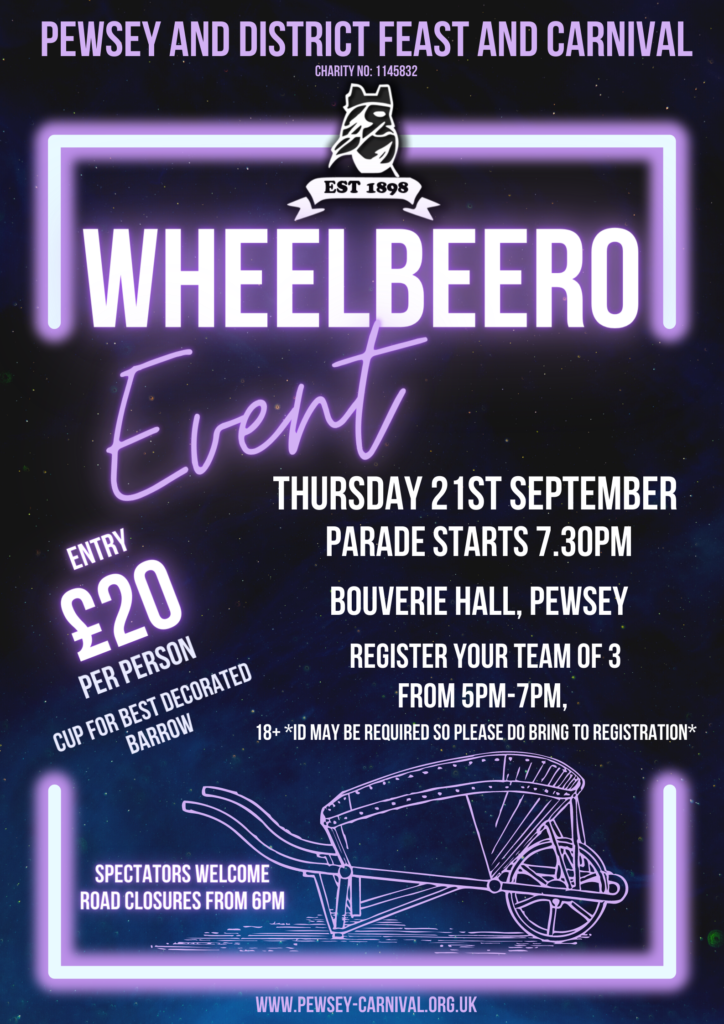 For various reasons too complicated to explain here, a team is made up of three people and one barrow. However, over the years, groups have expanded around one barrow. To allow for this, a larger group is divided into teams of three. 
Example:
If there are 5 people in a group with one barrow they will be registered as two teams.
Team one will be given a pink, yellow and green wristband marked with the number 1
Team two will be given a pink and yellow wristband marked with the number 2
We start the next team using numbers 3 etc… (Don't worry about this. We'll sort it out for you when you register.) Just remember to bring along the entry fee per person.
You will find a sturdy rope tied to the front of the barrow very useful. It will enable it to be pulled as well as pushed. You'll thank us when you're climbing the hills or wading through the river.
Teams should familiarise themselves with the route. This can be found on the Carnival Website.

There is no prize for a barrow finishing the route first but there is a Cup presented to the "Best Barrow". The cup is held for one year and must be returned to the Carnival Committee. Barrows are judged by this year's Carnival Family and they will be looking for things such as: a clever idea, humour, wow factor, craftsmanship. Let your creativity run wild! There are examples of past barrows on the Carnival Website, but don't be overawed, we all started with a simple idea. The important bit is to take part and have fun.
Part of the route runs along the river bed. There is a bridge with a height restriction of 1.34 meters and width of 2.4 metres. You will need to ensure your barrow fits through this opening. There is an alternative route by the side of the river for those not wishing to walk in the water.
Ecology
We all need to do our bit. Please ensure that where possible environmentally friendly materials are used on your barrow. Please ensure that no plastic or bits of material can fall from your barrow especially if you are entering the river.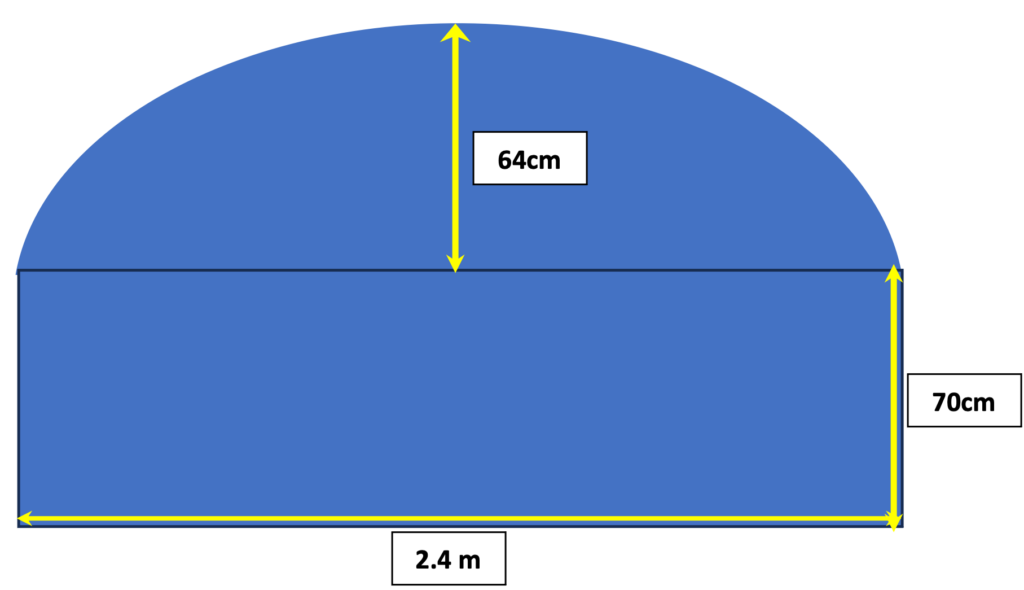 This year we have bought PET grade plastic pint pots. These can be recycled and remade into more pots. However, re-use comes before recycle and we want to collect up as many pots to wash for next year. Therefore we'd love it if you would replace the used pint pots on the beer stop table carefully and don't crush them or throw them on the ground. You're welcome to drink the beer between stops, just drop off the used pots at the next stop. – Thanks
Runners
Some people like to run the whole route as intended when the event started over 40 years ago. Remember this is no longer a race and these participants are running the route purely for their own reasons.
For those wishing to run the whole route please identify yourself at registration. As a reminder, the original rules were:
A team is made up of three people and one barrow
One person should be in the barrow while travelling between beer stops.
There should be a sturdy rope tied to the front of the barrow
Between Beer Stops, one member of the team must sit in the barrow, one pulls it and one push.
At a Beer Stop, one member of the team must drink a pint of beer with no spillages. The team can only change roles at Beer Stops.
Here are just a few examples from previous years and some shots of parts of the course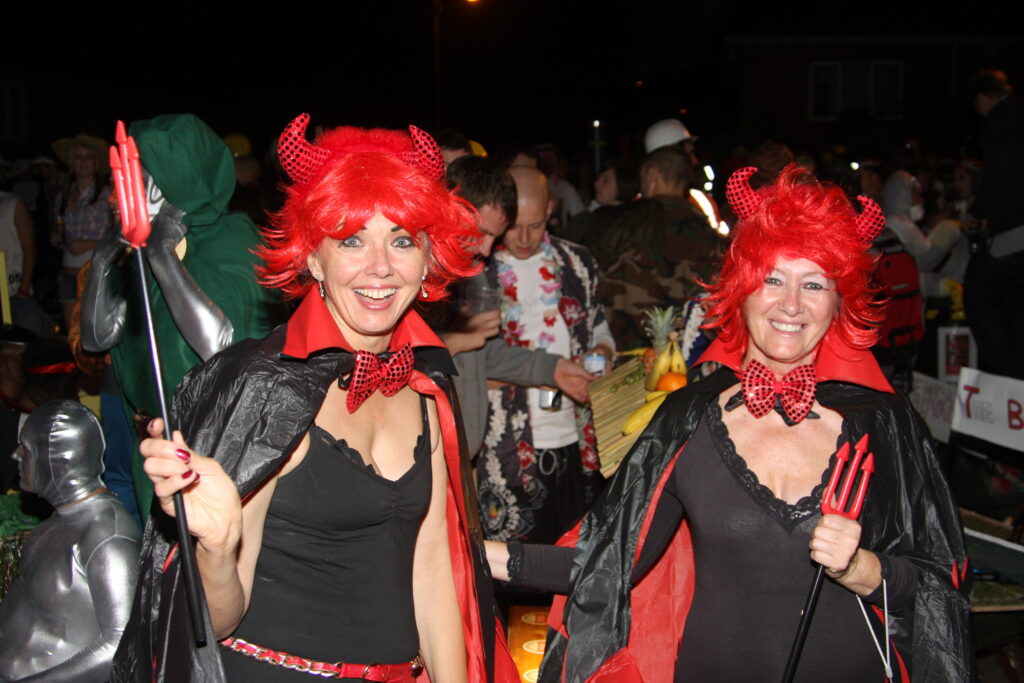 Remember if you have any questions you just need to ask @ Contact us
Follow the little green line
An updated route this year, with a path for those whose creations can't brave the river.
& an alternative for thoose not braving the river
The important bit – Beer Stops
As you know, during the Wheelbeero event, each member of your team will wear a different coloured wristband, green, pink or yellow. For the tacticians amongst you who like to plan who is drinking the beer at which beer stop, you can now find the beer stops showing the colour of each stop.
Check the Disclaimer for all T&C's
You'll need to complete one of these as you arrive for registration. We need to see you sign & we counter sign (Yes Really) so we'll have plenty of copies waiting.