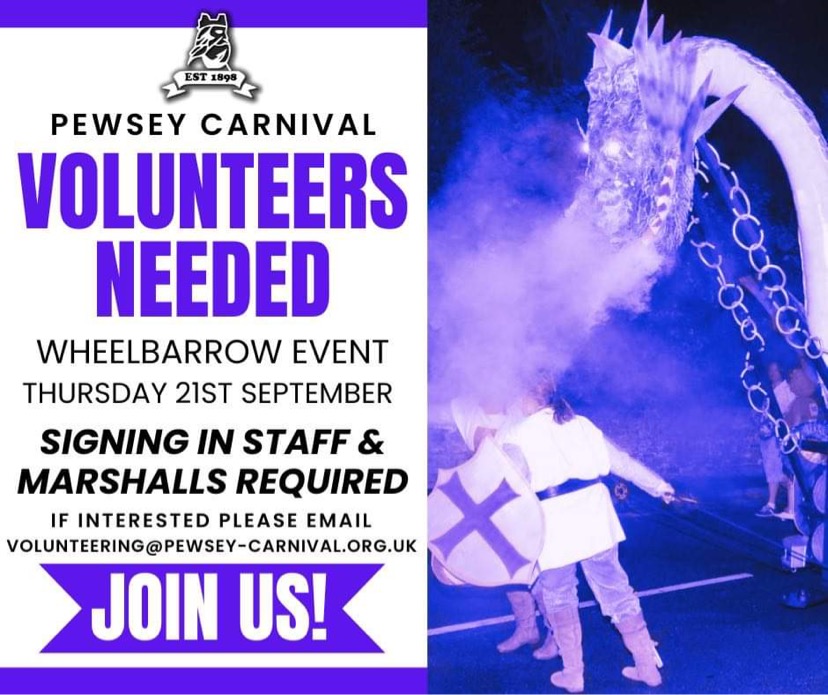 We all know that volunteering is good for our community right? But did you know that it's great for you too? Volunteering is not just a one-way street, research by Professor James Nazroo of Manchester University found people who volunteer are happier and healthier than people who don't. They feel more connected to their communities, stay physically more active and are less likely to develop dementia as the age…if you've ever needed a reason I can't think of a better one!
Steeped in local tradition, the Pewsey Carnival events have been around for 120 years! This programme of exciting and engaging events for the whole community is organised and run entirely by local volunteers.
We are looking for people who would like to help support these amazing events. Do you have a few hours to spare here and there to help?
Not interested in helping out with the procession? Then why not have a look at some of our other opportunities, we always need a little help with everything from admin to serving the odd cuppa here and there or even manning a hook-a-duck stall…whatever time or support you can give, we can put it to good use and it is always very much appreciated.
Come and be part of these wonderful local events and make your mark in the heritage of our brilliant community! Fill in the contact form below
Send us a message and join us this year