The river was the focal point of several Carnival events. The annual children's boat race (home-made) started upstream at Buckleaze Mill, went down the long tunnel under the Railway embankment -before the days of Health & Safety! – down through the Scotchel and then down the town mill-race, under the Burbage Road bridge to finish in the Market Place. The annual Duck Race is still held here.
For some years, the river downstream of Swan Bridge was dammed-up and a Tug-of- War tournament was held with the losers enjoying an early bath! There was also an annual pillow fighting event, with contestants sitting astride a steel pipe erected over the river – again with early bath for the loser.
The most famous part of the River Avon event is the annual display of over a thousand candle-lit glass jars. This draws 100s of faithful spectators every year.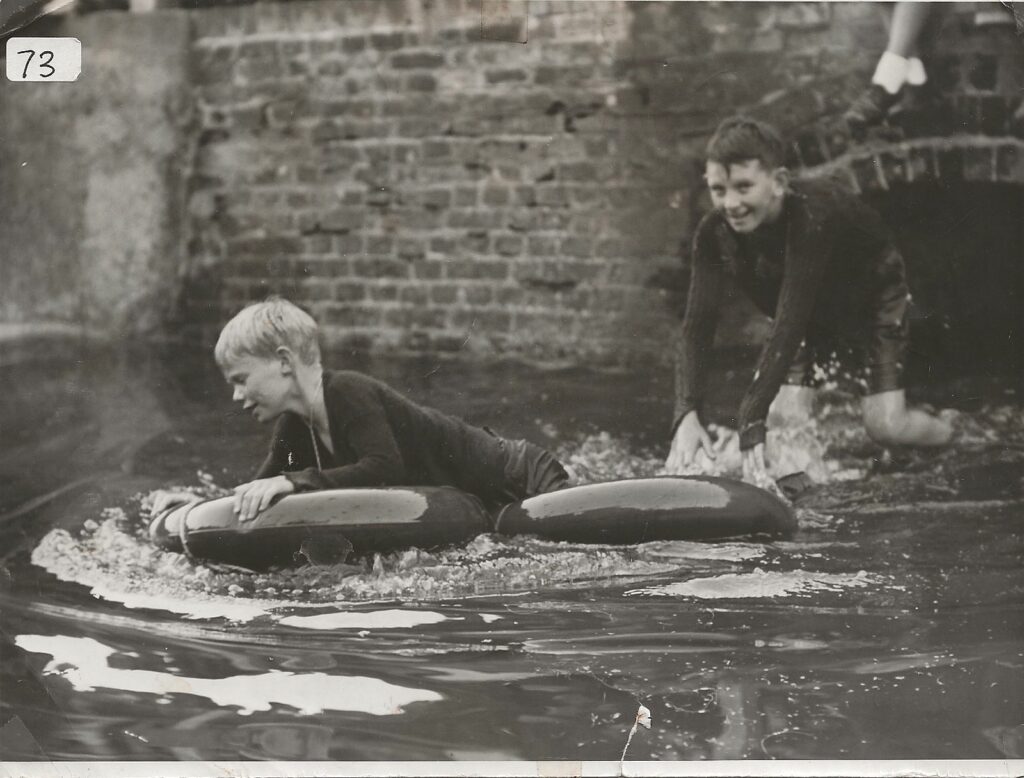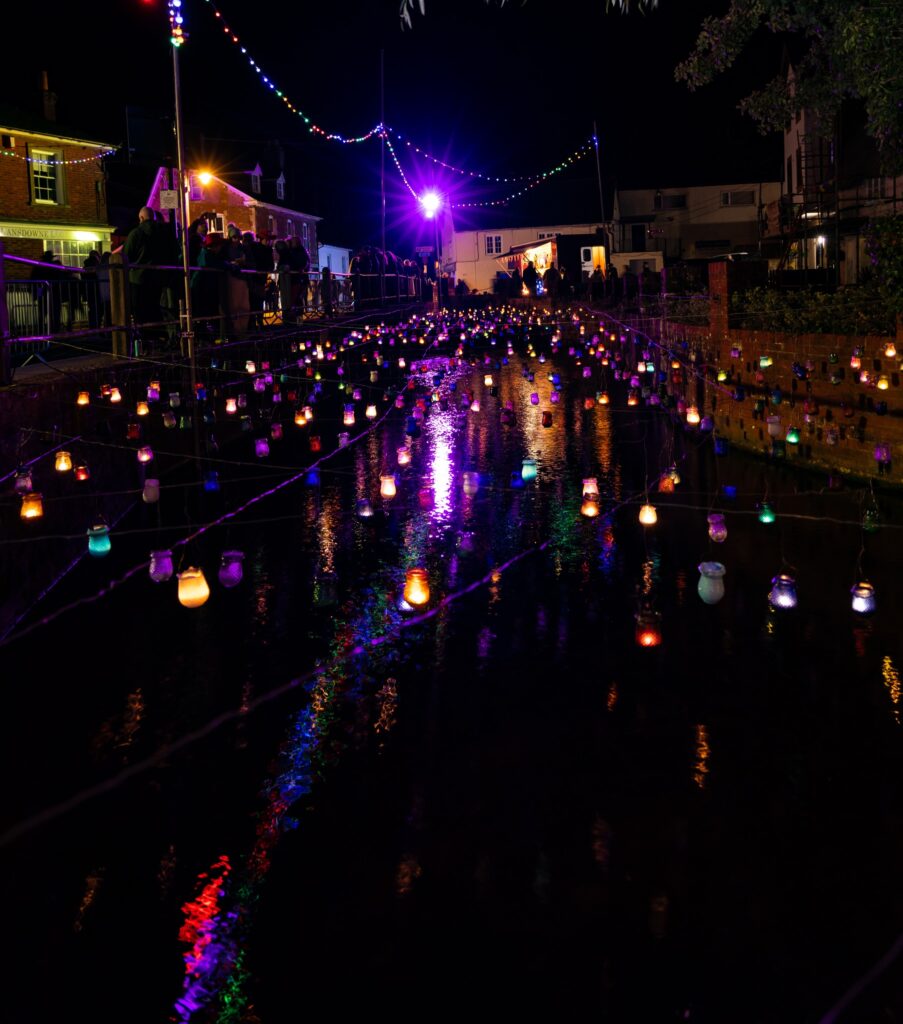 You can find out more about our wonderful village & surrounding area from the Pewsey Heritage centre. Thanks to the centre & Richard Giles for supplying the information for our history points.