The (former) Greyhound Hotel dates from c. 1855 as the New Inn and was rebuilt in the early 20th Century.
Harry Kunkler was Landlord here from 1911 to 1943 and his wife and son until 1977. Harry was very much a live-wire character, taking part in the National Town Crier competition held as part of Carnival 1925, coming 3rd. He was also a cricketer, and took part in the first rowing boat trip down the River Avon to the sea in 1920. He was a singer and entertainer, taking part in many musical, dramatic and comic events.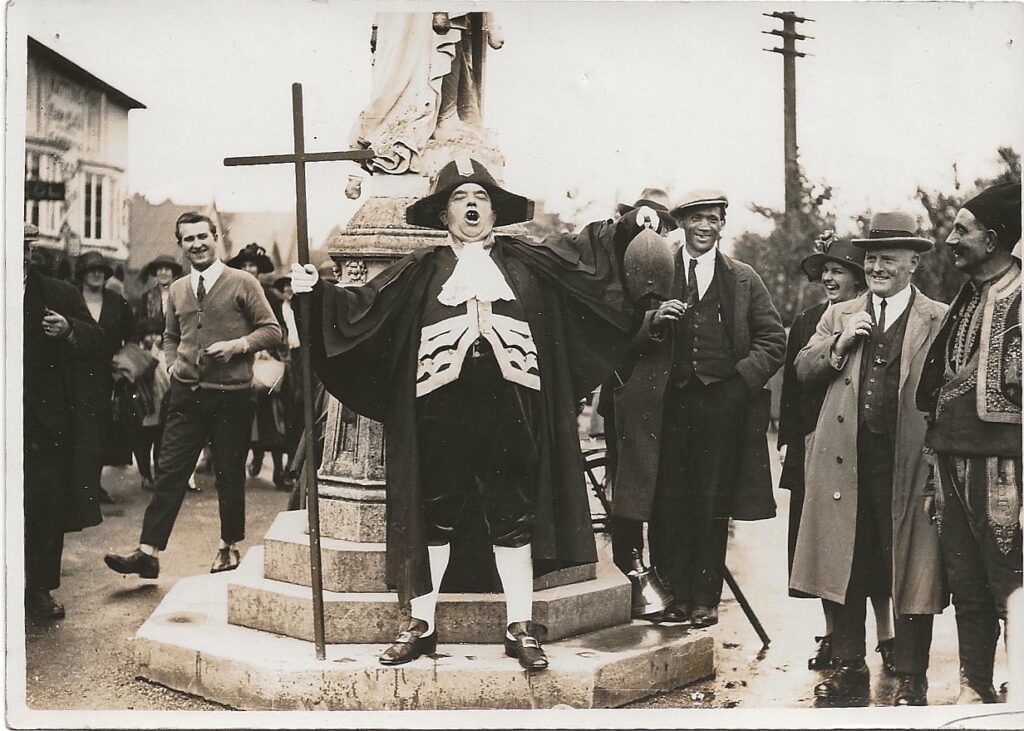 You can find out more about our wonderful village & surrounding area from the Pewsey Heritage centre. Thanks to the centre & Richard Giles for supplying the information for our history points.